So Valentines Day came and went, very fast I might add. My husband had off so we took advantage of museum month and went to the aquarium thanks to Macy's half price pamphlet! We had a blast!
Now to review the stroller I received as an early birthday present from my aunt! :-)
Jeep Liberty Limited 3 Wheel All Terrain Stroller by Kolcraft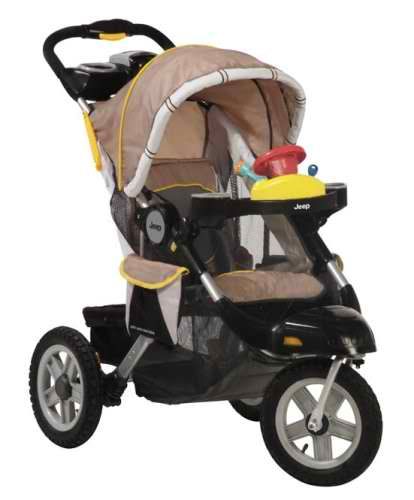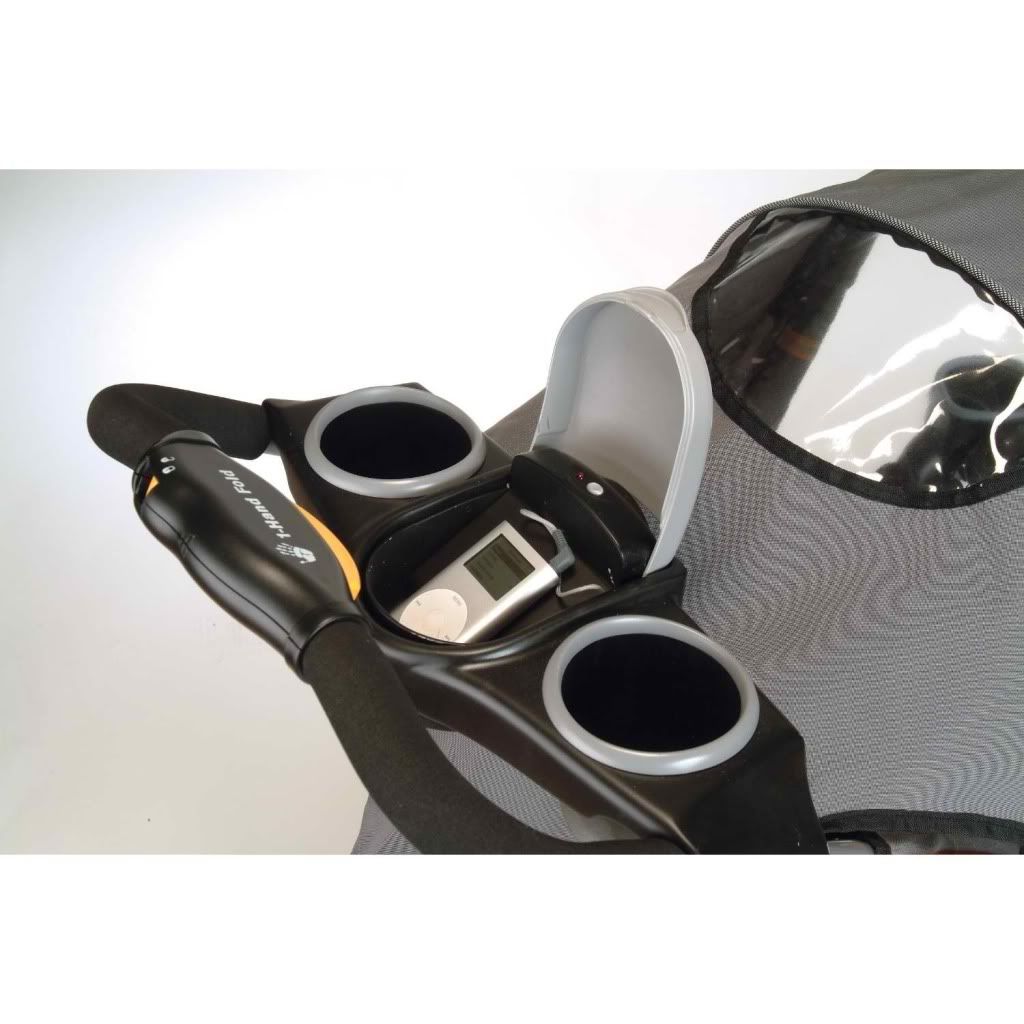 I did a bit of research before choosing the stroller that would be in our family for some time. I always knew I wanted a three wheeled stroller and thought of the possibility of jogging. This stroller is NOT a jogger but Jeep does have a more expensive stroller that you can use for jogging.
I was torn between this stroller and Baby Trend stroller. I chose this stroller because the reviews were much better and you can't beat the quality for the price. With this stroller the only bad thing I read as far as reviews go was that its too heavy/bulky. I agree somewhat, I am a pretty strong lady so I don't complain much but the bulky factor is testy sometimes! It fits in our car though so I am very happy.
About the stroller:

-Infant car seat compatible (chicco key fit, graco safe seat, graco snug ride, & peg perego primo viaggio SIP)
-Front swivel wheel turns easily (also locks in place)
-iBaby sound system for iPod and MP3 players (this I have not tried yet)
-Easily fold, one hand and stand function (getting it to open is weird but not tough)
-Entertainment tray with horn, car sounds, & music (its too far for our baby to use, maybe for bigger kids)
-Dual cup and snack tray
-Large basket plus removable cargo bags (I like the basket but its not deep, its long, I feel like someone could just grab my purse and go!)
-Grow with me 5 point harness (not much to say about this)


Overall, I give it a 4.5 stars! I love the way it maneuvers, and you can move it with one hand. It's a bit big so I've run into a few things so I wouldn't suggest it for stores with small aisles. Its a must for an all day adventure. It needs batteries for the music and the steering wheel toy so make sure you get AAA and AA. Our baby is 7months and the shoulder straps are a tad large but I do feel she is safe in there. There is definitely a lot of room to grow.
This stroller fits well in our family and I plan to use it for future kids! My husband is 6' and he doesn't kick it when he "strolls" it!I recommend this stroller and right now its $128 at Amazon! Check it out!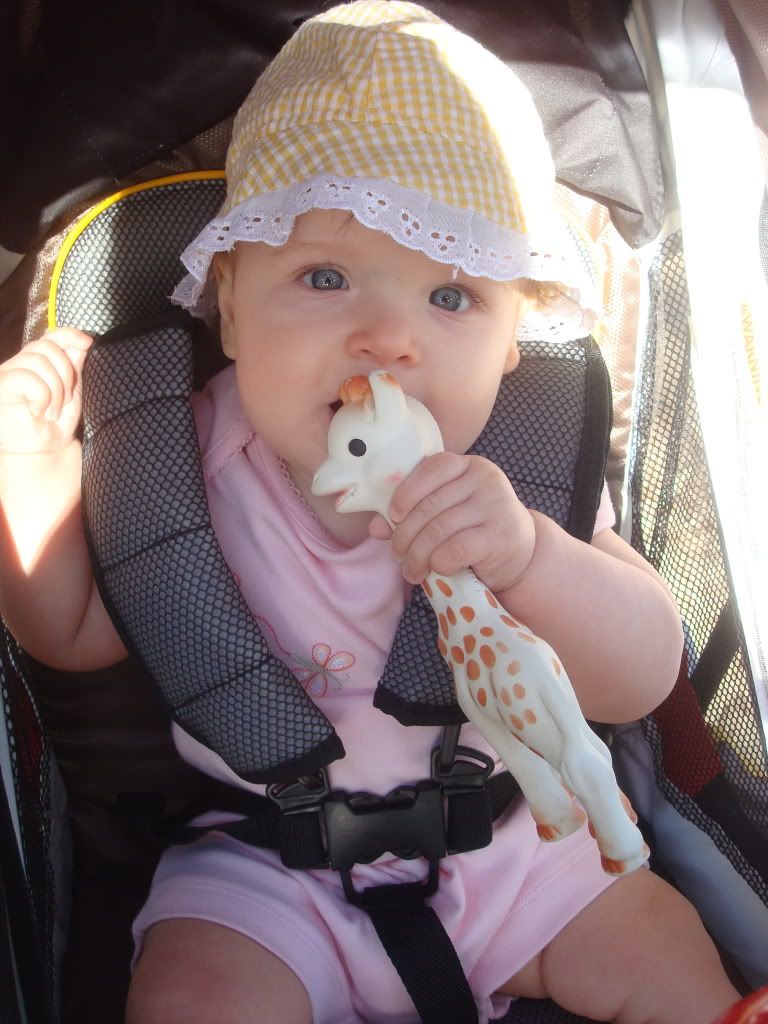 COMING UP: my birthday is tomorrow!, We're moving into a house! (its been such a busy month)