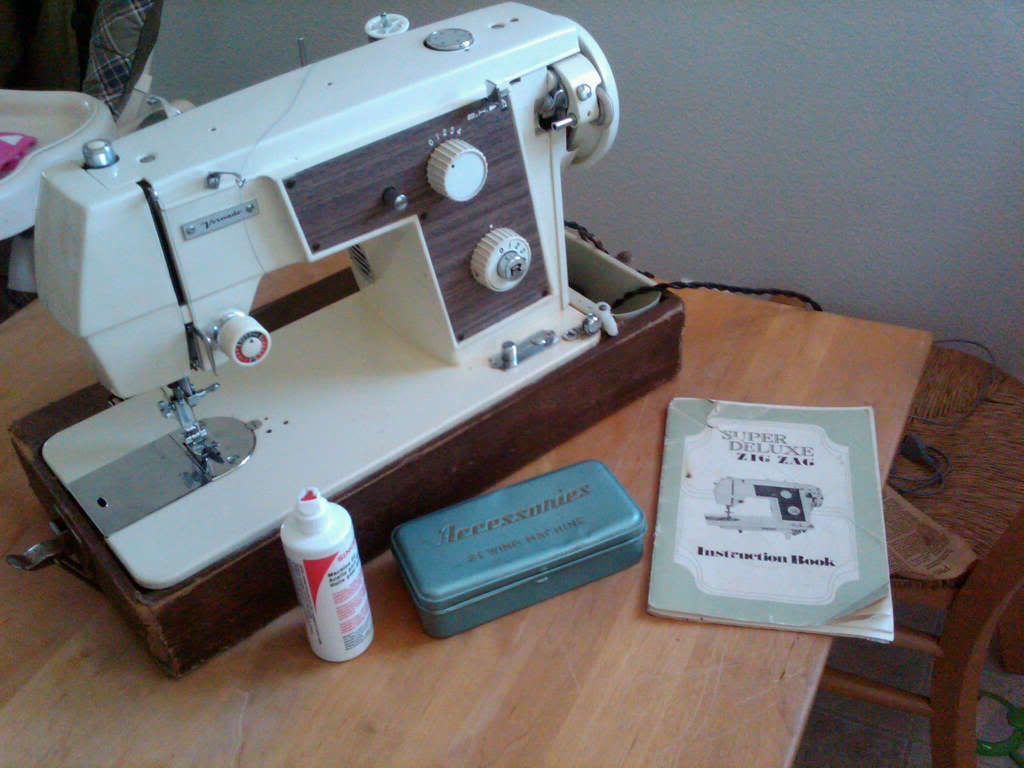 My Grandfather sent me my Grandmothers sewing machine! The package weighed a whopping 47lbs. It was purchased in 1958 and it was his first Christmas present to her. She used it a bit and now I am happy to have it and put it in good use again. Now when I sew, she can watch down on me and bless my future projects because Lord knows I will need it!
After reading through the manual and cleaning it and oiling it thoroughly I gave it a go and she runs well! I grabbed some scrap fabric I had to put her to the test. Here is how
we
turned out. (I say we because I am learning the foot pedal, you will see)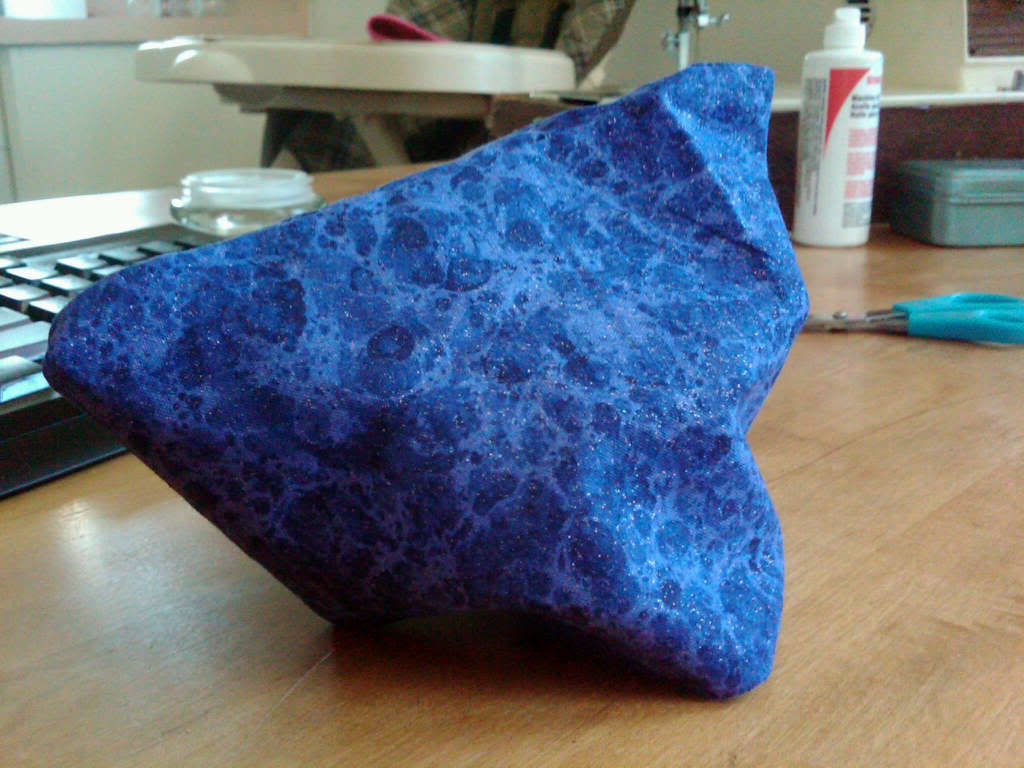 Its a hat! Just kidding. As you can see, I have to get used to it. I have to admit, its intimidating. I almost want to go back to hand sewing! Sewing is a lot of work and there's a lot of components to it that I didn't know about. I'm sure newer machines are easier but I like this machine. Its made out of metal so it wont break as easy as plastic. So long as I clean all of the lint out and keep it oiled, she should keep on running! I'm going to take it slow and be patient. I need to do a little more reading and I will be ready to go!
COMING UP: My Grandmothers (dad's side) birthday present (hand sewn items!) :)